Ministry of Foreign Affairs & Immigration
Following the Advance Election Poll conducted on Wednesday, 3rd May, 2017 at various Bahamian Overseas diplomatic posts, the Ministry of Foreign Affairs & Immigration releases the following photographs for general information.
Caption 1 – Bahamas Advance Poll team with High Commission staff in Ottawa, Canada.
Caption 2 – The arrival of Police Officers at the Advanced Polling Station at The Bahamas Consulate General – Atlanta Georgia. From left to right: Superintendent Shanta Knowles, Deputy Consul General Monique Vanderpool, Consul General Randy Rolle and Inspector Jason McPhee.
Caption 3 – Officers of the Embassy of the Bahamas in The Republic of Haiti with Election officers after advanced poll voting, 3rd May 2017. From left: Ernest Mortimer, Constable of the RBPF; Mr. Alrae Ramsey, Third Secretary/Vice Consul; Mr. Sean Gordon, First Secretary/ Consul; H.E. Godfrey Rolle, Ambassador of The Bahamas to Haiti and the the Dominican Republic; Mr. Gregory Butler, Director of Urban Renewal; Mrs. Donelle Musgrove, Administrative Attache, Mr. Derek Musgrove, Security Attache; Mr. Evans Oralhomme, Assistant Superintendent of the Royal Bahamas Police Force.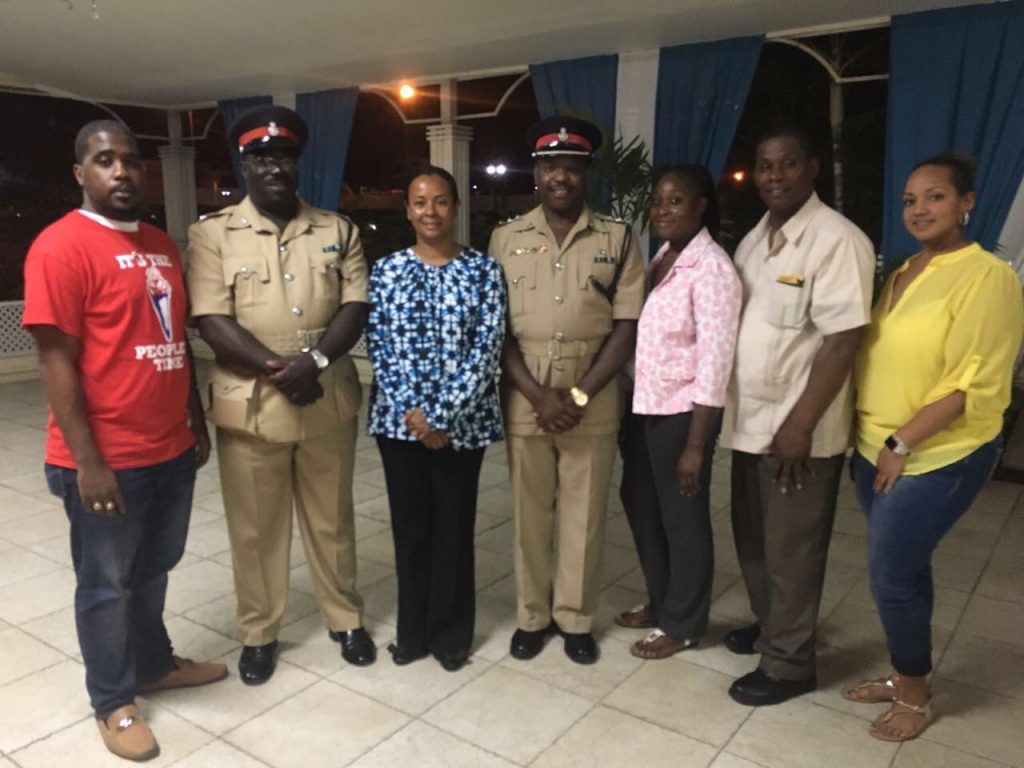 Caption 4 – Jamaica's Polling Station team – FNM Observer, Keith Major; ASP Davy Pratt; Honorary Consul for The Bahamas in Jamaica, Mrs. Alveta Knight; ASP Kenrid Neely; Clerk Ms S Anderson; Presiding Officer Dr. Willard Barr; PLP Observer Zoe Gibson.
Caption 5 – Northern Caribbean University students voting in Jamaica.