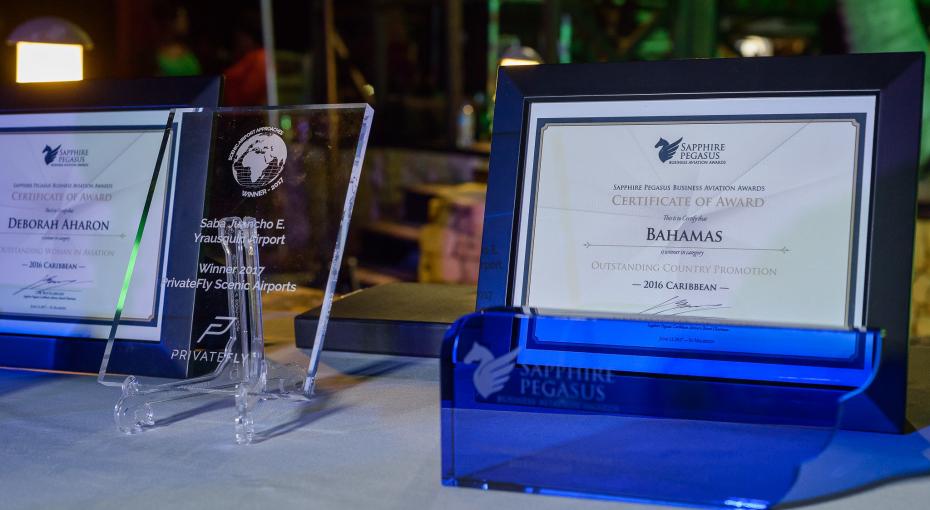 Photo credits: Tourismtoday.com
The Ministry of Foreign Affairs of The Bahamas congratulates the business aviation sector of The Bahamas for receiving the Sapphire Pegasus Business Aviation Award of 2016 that highlights high performance in the industry.
This award initially recognized high achievement in the business aviation sector by EMEA (Eastern, Middle East and Africa) countries along with Russia, making The Bahamas the first Caribbean country to receive this accolade.
Director General of The Bahamas Ministry of Tourism and Aviation, Joy Jibrilu accepted the award for the country, which highlighted the archipelago for "outstanding country promotion".
Contestants are chosen by nominations from companies and persons in the business aviation sector.
The Pegasus Business Aviation Award was first introduced to the Caribbean states June 13-15 during the Caribbean Aviation Meetup in St. Maarten.