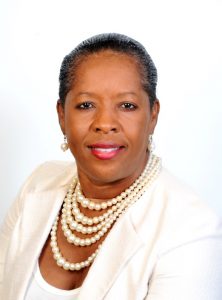 Mrs. Sharon Isaacs
Sharon Curry Isaacs, CPA – Joined the Public Service in 1984 and was appointed Finance Officer 1989.  She served in various Ministries as Head of Accounts Section including Judicial Department, Transport and Aviation, Social Services and presently Ministry of Foreign Affairs and Immigration.
She also served as Financial Controller in various corporations.  She earned her Bachelors Degree in Accounting from California State University and her Masters Degree from Nova Southeastern University. She is certified under Georgia State Board of Accountancy.
She is a member of the American Institute of Certified Public Accountants (AICPA) and a Member of the Bahamas Institute of Chartered Accountants (BICA).  She has been a Certified Public Accountant (CPA) for more than 25 years.  She is married and the mother of 3 children.
Foreign Affairs and Immigration, Ministry of
Goodman's Bay Corporate Centre
2nd Floor, West Bay Street
Nassau City, New Providence,
Bahamas.