Presentation of Credentials(Copie d'Usage) to the Minister is Foreign Affairs of the Dominican Republic.
Posted on: July 27, 2018
All News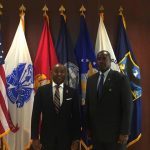 Bahamas at US-Caribbean Resilience Partnership Ministerial Meeting The Honourable Darren A. Henfield, MP, Minister of Foreign Affairs, led a delegation from The Bahamas to Miami, Florida, for a one-day Ministerial Meeting that resulted in the launch of the US-Caribbean Resilience Partnership on 12th April 2019. The Meeting, which took place at the U.S. Southern Command…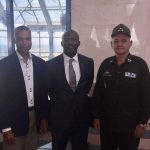 A Bahamian Delegation is in Cuba for technical discussions between the Royal Bahamas Defence Force and the Cuban Border Patrol. The group was received by Cuban Official Colonel Jorge Samper Muarra L-R Commodore Tellis Bethel, Commander, Royal Bahamas Defence Force; H.E. Brent Dean, Ambassador, Bahamas Embassy Cuba and Colonel Jorge Samper Muarra, Cuban Official.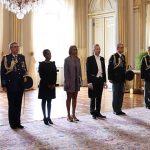 Her Excellency Ms. Maria O'Brien, Ambassador Extraordinaire and Plenipotentiary of The Bahamas to the Kingdom of Belgium and Head of Mission to the European Union (EU), presented her Letters of Credence to His Majesty King Philippe, the King of Belgium, on 13 March 2019 at Palais de Bruxelles. Following the presentation, Ambassador O'Brien…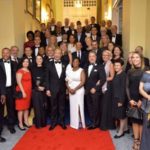 His Excellency Reuben Rahming, High Commissioner to CARICOM attended Diplomatic Week hosted by the Ministry of Foreign Affairs and Foreign Trade in Jamaica from Tuesday, 12 – Friday, 15 March, 2019. Over 60 Heads of Mission, including 35 non-resident Heads attended the week of events under the theme "Building Stronger Partnerships for Sustainable Development"….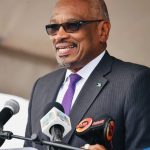 Press Release Government embarks on 'new frontier in renewable energy' Prime Minister the Most Hon. Dr. Hubert Minnis today officially opened a 925-kilowatt solar plant facility at the Thomas A. Robinson National Stadium. The facility, the largest of its kind in The Bahamas, is expected to replace the equivalent of 310,000 gallons of diesel annually,…