Presentation of Credentials(Copie d'Usage) to the Minister is Foreign Affairs of the Dominican Republic.
Posted on: July 27, 2018
All News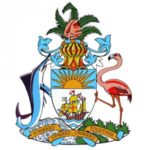 The Government of the Commonwealth of The Bahamas was saddened to learn of the 6.9 magnitude earthquake that struck the island of Lombok, east of Bali, Indonesia, this past Sunday morning. We regret the tremendous loss of life and widespread structural damage that occurred as a result of this natural disaster. The Government has received…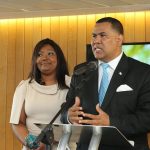 H.E. Ellison E. Greenslade QPM, High Commissioner of the Commonwealth of The Bahamas to the Court of St. James's, and Mrs Kimberly Greenslade, hosted a reception on the occasion of the 45 Anniversary of Independence of the Commonwealth of The Bahamas at the International Maritime Organization on the 10 July , 2018.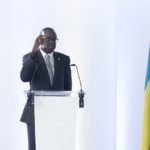 Permanent Mission of the Commonwealth of The Bahamas to the United Nations Office and other International Organizations in collaboration with the Bahamas Utilities Regulation & Competition Authority (URCA) hosted a reception to commemorate The Commonwealth of The Bahamas 45th Anniversary of Independence on 11 July 2018 Geneva, Switzerland. Mr Stephen Bereaux, Chief Executive Officer, URCA…