Presentation of Credentials(Copie d'Usage) to the Minister is Foreign Affairs of the Dominican Republic.
Posted on: July 27, 2018
All News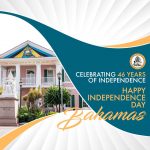 My Fellow Bahamians, It is a great honour and pleasure to join you in celebrating our country's independence. On 10 July, 1973, The Bahamas became an independent nation. In the early hours of this day, many Bahamians assembled on Clifford Park to partake in the flag raising ceremony and stood proud as the colours of…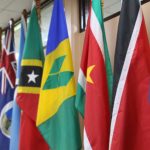 Leaders of CARICOM are pictured at the 40th Regular Meeting in St. Lucia during the official opening ceremony, July 3, 2019. Bahamas Prime Minister, the Most Hon. Dr. Hubert Minnis is seated at left. UN Secretary-General, His Excellency Antonio Guterres, pledged continued support. Secretary-General of CARICOM, His Excellency Ambassador Irwin LaRocque; outgoing CARICOM Chairman, Dr….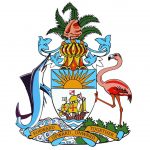 NEW POLICY ON RENEWAL OF E-PASSPORTS The Ministry of Foreign Affairs wishes to announce its new policy on the Renewal of E-Passports. Effective immediately, persons renewing their electronic passports are required to submit the following upon application: 1. A completed Application Form; 2. The existing Electronic Passport; 3. A Photograph in accordance with ICAO Regulations…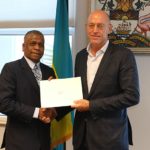 NASSAU, The Bahamas — Mr. Mark Holowesko, Non-Resident High Commissioner Designate of the Commonwealth of The Bahamas to New Zealand, met with the Permanent Secretary, Director General and other senior officials of the Ministry of Foreign Affairs to discuss matters relevant to this duties on Thursday morning, June 20, 2019 at the Ministry. Mr. Holowesko…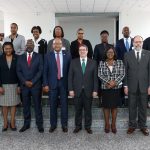 The Sixth Meeting Of Ministers of Foreign Affairs of CARICOM and Cuba Ministers and delegates and CARICOM Secretary-General pose for a photo after the opening of the Meeting. Foreign Ministers of the Caribbean Community CARICOM and Cuba held their 6th Round of Meetings in Georgetown, Guyana on Friday, 14 June, 2019. The agenda involved matters…