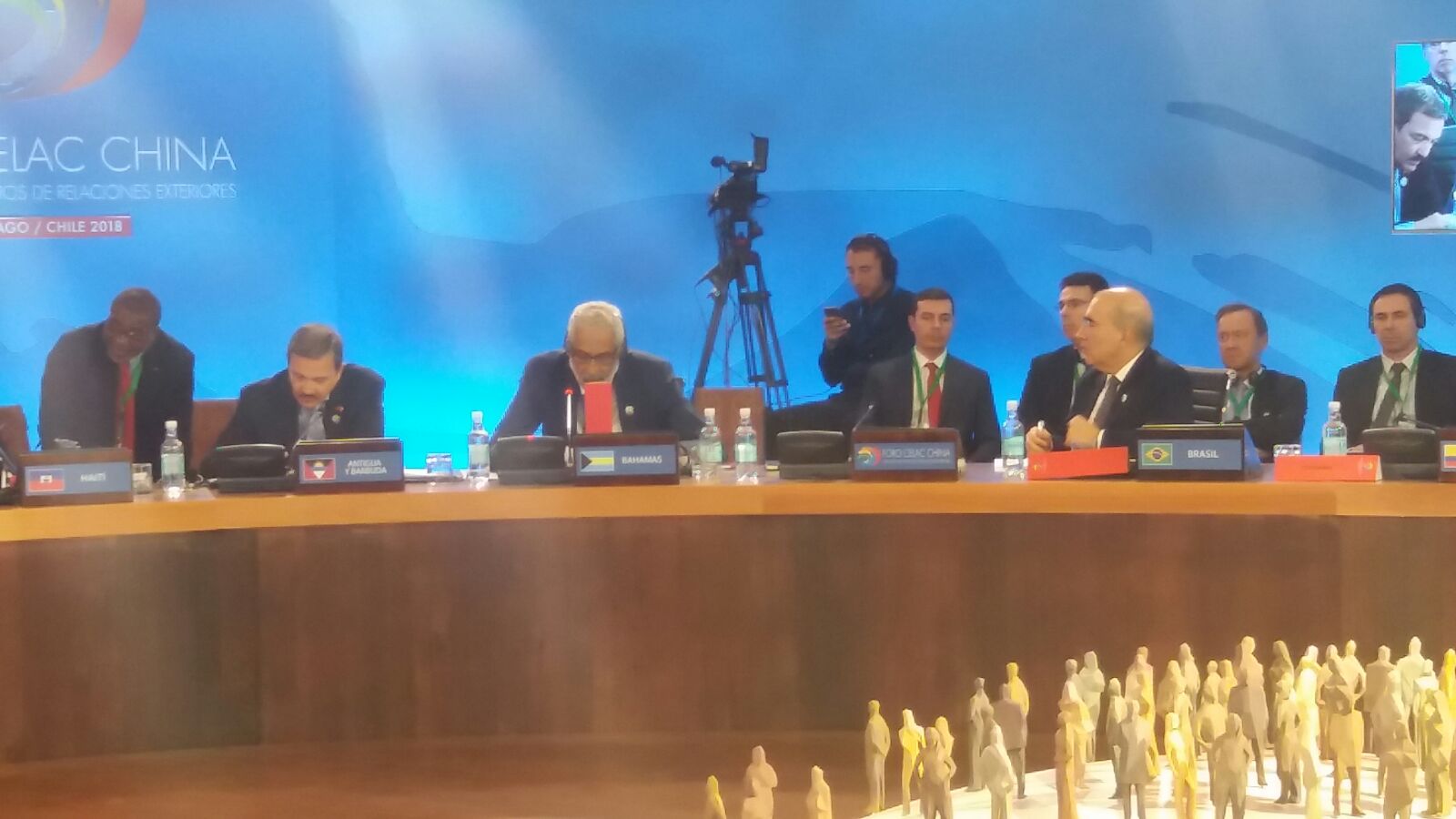 H.E. Sterling R.L. Quant, The Bahamas' Ambassador to the People's Republic of China addressing the II CELAC-China Forum, convened in Santiago, Chile, from 19-22 January 2018.
Ambassador Quant characterized the Forum  as a timely opportunity to rexamine the Forum's original mandate; he also noted that there have been advancements in the level of cooperation between China and the Community of Latin America and the Caribbean (CELAC) in the last four years. He also publically thanked the goverment of the People's Republic of China for the financial donation to The Bahamas following hurricane Irma.
The Forum  concluded with the adoption of the CELAC China Joint Plan of Action for Cooperation on Priority Areas (2019-2021). The Ambassador headed The Bahamas delegation and was accompanied by Mr. Freddie C. Tucker, Deputy Permanent Secretary, Head of the Americas & Canada Division and CELAC National Coordinator, Ministry of Foreign Affairs.