Biography:- Ellison Edroy Greenslade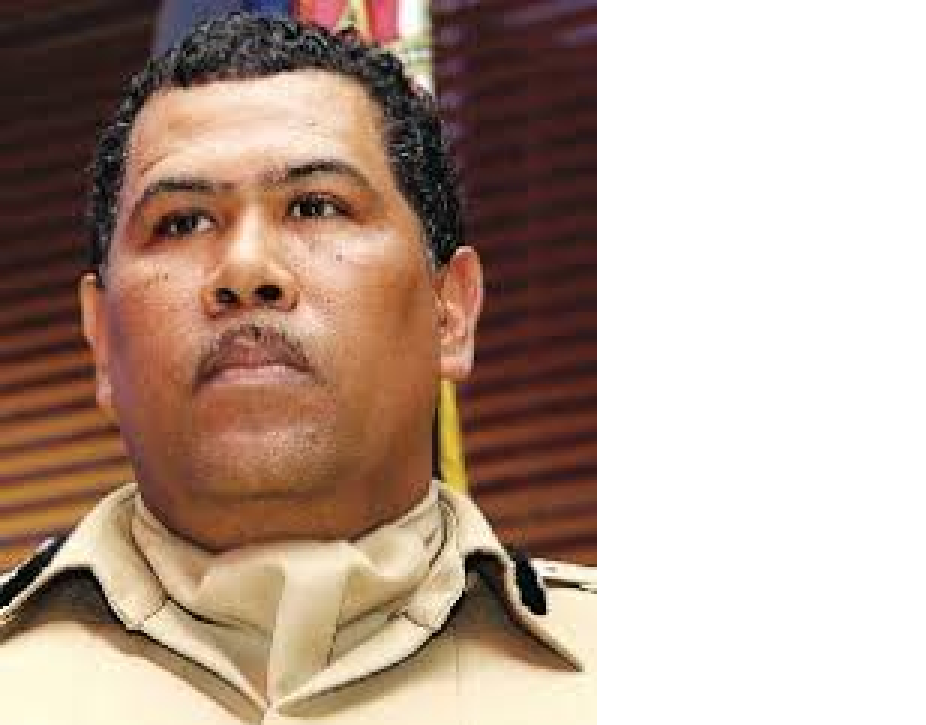 Ellison Edroy Greenslade was appointed the sixth Commissioner of Police in an independent Bahamas on the 4th January 2010. He served as the Acting Deputy Commissioner of Police from 1st of January of 2009 upon completion of a one year secondment with the Royal Canadian Mounted Police in Canada.
Commissioner Greenslade joined the Executive Management Team of the force upon being promoted to the rank of Assistant Commissioner of Police in July of 2000 after serving in a number of Divisional command positions in The Royal Bahamas Police Force. Upon his promotion, in 2000, he was transferred to Freeport, Grand Bahama, where he led a team of 430 sworn officers, 120 Reservists, and 15 civilian support staff members. His portfolio for The Northern Bahamas included Grand Bahama, Abaco, Bimini, and The Berry Islands. Commissioner Greenslade spent seven years in this post and this gave him the distinction of being the longest serving District Commander for The Northern Bahamas. During his tenure in The Northern Bahamas, he received national acclaim for his leadership role during the investigations into the mysterious disappearance of five young boys and the search and rescue operations in the aftermath of hurricanes Frances (2004), Jeanne (2004), and Wilma (2005).
In March of 2007, Commissioner Greenslade was promoted to the rank of Senior Assistant Commissioner of Police and transferred back to the capital, Nassau Bahamas, where he assumed the portfolio for Crime, Information Technology and Communications.
Born in Nassau, Bahamas, Commissioner Greenslade attended primary schools in Cedar Harbor Abaco, Lovely Bay Acklins, Kemp's Bay Andros, Knowles Cat Island, and Stephen Dillette Nassau. He received his secondary and high school education at S.C. McPherson Junior High, and the Government High School in Nassau, New Providence.
During the summer of 1979, prior to completing his studies at the Government High School, he entered the Bahamas Police Academy as a recruit constable. In November, of the same year, he graduated at the top of his class thereby winning the coveted Baton of Honor.
Upon graduation Commissioner Greenslade continued studies on a part time basis. He subsequently obtained an Associate's Degree in Business Administration from The College of The Bahamas and went on to complete a number of executive level courses in professional studies in The United Kingdom, Canada, and The United States of America. These courses include: Senior Police Administration (SPAC- RCMP Canada in 1994), International Commanders program- (ICP- Bramshill UK in 1997), International Strategic Leadership program – (ISLP – Bramshill UK in 2005) and a wide range of Law Enforcement courses in The USA. He is the holder of a postgraduate certificate, in police management and criminal justice, from The University of Leicester, UK, and also holds an MBA degree from The University of Miami from which he graduated in 1997 with honors. Commissioner Greenslade has completed a third of the requirements for the award of a doctoral degree in organizational Management and leadership studies at the University of Phoenix, Arizona, USA.
Commissioner Greenslade has received several honors throughout his career including The Queen's Police Medal (QPM) for distinguished police service and the Prime Minister's Above and Beyond award from The Right Honorable Prime Minister, Hubert A. Ingraham.  In October of 2006, he was commended by His Excellency, The Governor General of The Commonwealth of The Bahamas, during an award ceremony at Government House, for distinguished service in saving lives during a natural disaster.
Commissioner Greenslade is also the recipient of the Police Force medals for gallantry, meritorious service, long service and good conduct. In 2003 he was selected "Boss of The Year" for the Island of Grand Bahama and in early 2006 received the communications and leadership award from Toastmasters International for exemplary leadership.
On the 12th June 2011, Commissioner Greenslade was awarded an Honorary Doctor of Humane Letters Degree by Sojourner- Douglas College, Baltimore, USA, for exemplary Police Leadership and for his contributions to The Communities of The Bahamas.
Commissioner Greenslade has membership in a number of international organizations including: The International Association of Chiefs of Police (IACP), The National Organization of Black Law Enforcement Officials (NOBLE), and The Association of Caribbean Commissioners of Police (ACCP). In October of 2016, he was elected as the International Vice President (IVP) of the IACP and currently serves as a member of the Executive Board of Directors.
Commissioner Greenslade is a Distinguished President with The Kiwanis Clubs of The Bahamas and received the Kiwanian of The Year award in 2005. He serves as a Trustee with the Royal Bahamas Police Force Dependants Trust and is also a member of the Advisory Board of The Salvation Army, Bahamas.
Commissioner Greenslade was elected as the President of the Association of Caribbean Commissioners of Police (ACCP) during May of 2010 and was re-elected for three consecutive terms. He now serves as the immediate Past President.
Biography:- Sydney Collie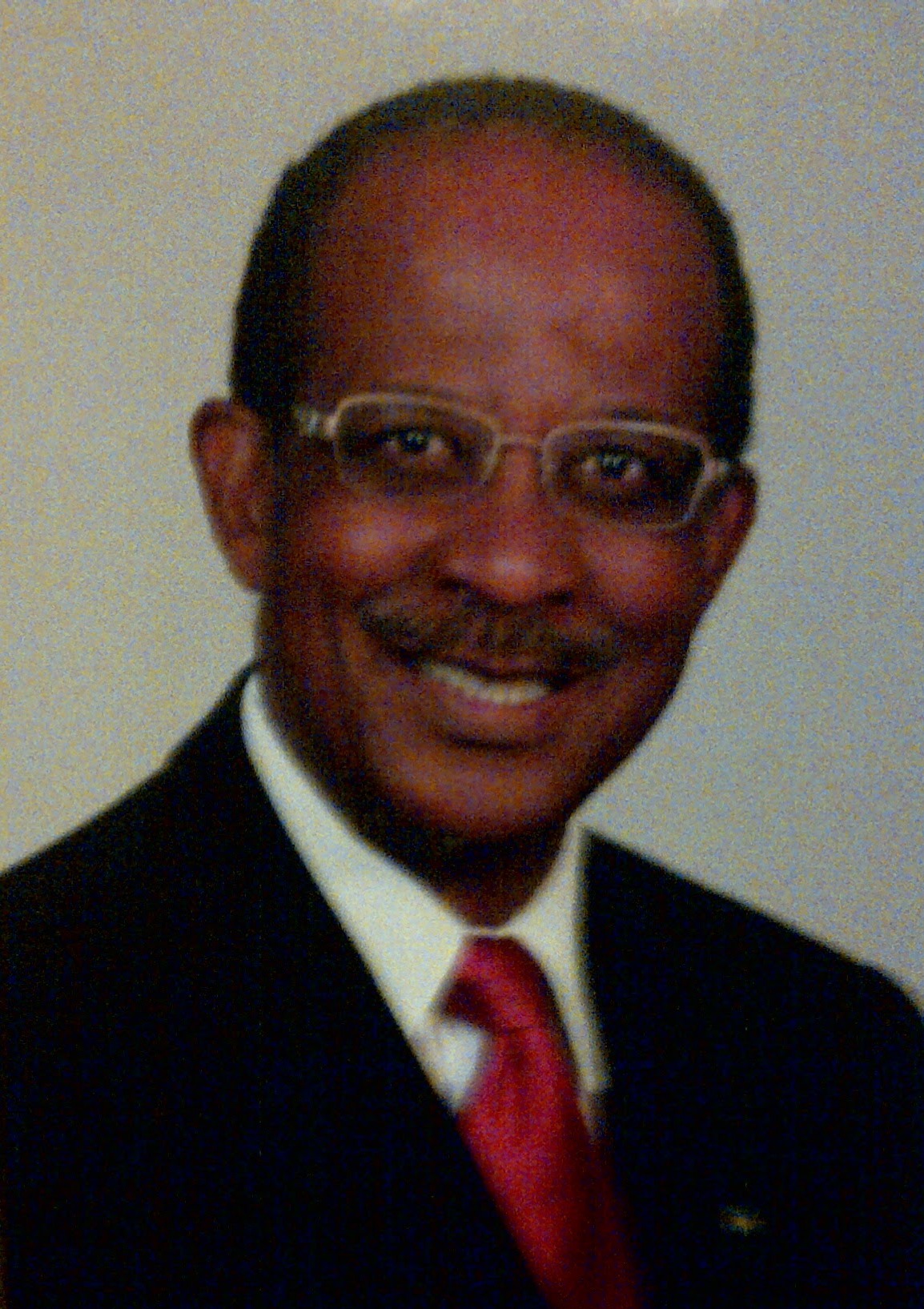 CURRICULUM VITAE
Sidney S. Collie, Esq., JP
EDUCATION: Pirates Well All-age School San Salvador Teacher's College University of Miami Nova University Article Law Clerk – (Legal                                  Education)
QUALIFICATIONS:      Teachers Diploma University of West Indies B.E.D.
– University of Miami M.B.A.
– University Miami M.S.C.
– Nova University Call to Bahamas Bar as Counsel and Attorney-at-Law 1988
WORK EXPERIENCE: Primary and Secondary Teacher with M.O.E. and St. Augustine's College (14 years)
High School Principal (3 years)
M.O.E. College of the Bahamas
– English Lecturer (1 year)
Lecturer Article Law System (3 year)
Consumer Sales Manager–Shell Bahamas Ltd. (3 years)
Practicing Attorney (29 years)
INTERESTS:                   PUBLISHER Island Breezes – A book of poems and short stories during 1986 A Miracle Call Yendise – 2014                  Contribution Publisher of One People's Grief – A collection of short stories by Caribbean Authors. – 2 – AWARD Who is Who Among Students in American Colleges and Universities, 1977 MEMBER/PAST SECRETARY 1991 – Present Rotary Club of West Nassau MEMBERSHIP Appointed Member of the Bahamas Baptist Board of Education, Member of Zion South Beach Primary School Board of Education CHAIRMAN June, 2003 Appointed Chairman of The Baptist Board of Education DEPUTY LEADER 7 th May, 2003 Elected Deputy Leader of the Free National Movement MARITAL STATUS Married to Mavis Johnson-Collie has four daughters and two sons CHURCH Worships at The Zion South Beach Full Gospel Baptist Church HOBBIES Working out at the Gym, reading, playing chess and writing FRATERNITY Member of the Sigma Pi Phi Fraternity Delta Lambda local chapter (The Grand Boule) December 1st, 2004 ELECTED May, 2007 Member of Parliament for the Blue Hills Constituency APPOINTED May, 2007 Cabinet Minister, Cabinet of the Bahamas APPOINTED 2010 Bahamas High Commissioner to CARICOM And Latin American States
Biography: -Lawrence S. Cartwright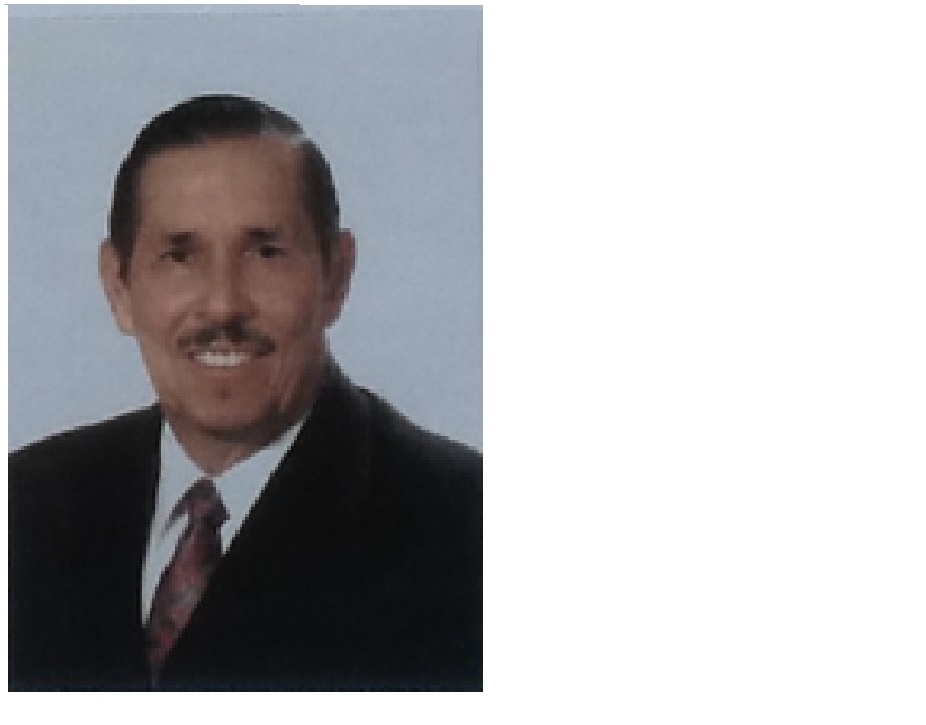 Lawrence Sheldon Cartwright, was born in Gray's Long Island, The Bahamas to Delbert Cartwright and the former Emma Wells.
He received his early education at Gray's and Buckley's Public Schools where he sat and passed the Bahamas Junior Certificate in eight subjects and later earned his teaching certificate from The Bahamas Teacher's College in 1968. Correspondence courses with the London based Rapid Results College afforded him passes in five General Certificate of Education subjects and he completed a Bachelors of Arts degree in Education Administration at the University of the West Indies (UWI) in 1980.
Mr. Cartwright served 33 years as an educator and ended his career as principal of NGM Major High School, Buckley's, Long Island after serving as Assistant teacher for five years at CC Sweeting Senior High School, Nassau, 7 years as Head Master of Salt Pond All-age School, Senior Master at NGM Major High for one year, Principal of Glinton's All-age School for 5 years and closed his career after 13 years at NGM Major High.
During his teaching years Mr. Cartwright also practiced agriculture and after retiring at the age of fifty-one, he extended his farm to cultivate bananas, vegetables and citrus until 2002 also rearing livestock. Additionally, he dabbled in commercial fishing during the period 1999 to 2001, at which time he decided to enter politics.
He represented Long Island as the Member of Parliament from 2002 to 2012 during which time he served on the Parliamentary Public Accounts Committee and a Select Committee to look into Generation Lands 2002-2007, and served as the Minister of Agriculture and Marine Resources with responsibility for Cooperatives and Small Businesses and as a member of the National Economic Council from 2007 to 2012.
This son of Long Island has always indulged in outdoor activities and became an active participant in the Long Island Sailing Club shortly after the initial regatta of 1968, serving in positions of Timekeeper, Assistant Secretary, Secretary, Vice Commodore, Commodore and currently serves as Chief Statistician for the annual Long Island Regatta.
Mr. Cartwright, who is a sports enthusiast, coached volleyball teams at CC Sweeting and during the Bahamas Games, is the co-founder of the Long Island Sports Council, Long Island Softball Association and the Earlie Knowles Memorial Regatta for juniors.
He also co-founded the Long Island Anti-drug Committee and coordinated Hands across The BAHAMAS on Long Island.
He presently serves as the Catechist of St. Theresa's Anglican Church, Vice President of St. Paul's Anglican Church Men, Advisory Council member of the Free National Movement, member of St. Paul's Parish Vestry and the Diocesan Council of the Anglican Diocese of The Bahamas Turks and Caicos Islands.
These days he spends his spare time enjoying the grand children, cultivating herbs and vegetables, reading and surfing the Internet.
He is married to Theresa Antoinette "Ann" Cartwright and the couple have three sons, Graeme, Marvin and Cleophus.
Biography:- Theo J. Neily

 Education:      2007- 2011 Master's in Business Administration
                           University of Liverpool, Liverpool, U.K
                           1997 – 2001 Bachelor of Science in Biology & Political Science
                           Palm Beach Atlantic University, West Palm Beach, FL.
                           Career GPA of 3.28 on a 4.0 scale
                           1992 – 1995 Diploma
                           Preston H. Albury High School, Rock Sound, Eleuthera, Bahamas
                          skills:              Computer Knowledge
                           Windows 9
                           Windows 10
                           Microsoft Office Applications
                           Customer Relations
                           Business Management
                           High Work Ethic
Experience:    2012 – 2017 Member of Parliament
                                North Eleuthera
 2012 – 2016 Opposition Whip
                         2016 – 2017 Leader of Opposition Business in the House
                           2006 – 2011 Acting Assistant Airport Manager
                                Civil Aviation Department, North Eleuthera International Airport,
                                North Eleuthera
                           2005 – 2006 Airport Superintendent
                                Civil Aviation Department, North Eleuthera International Airport, North Eleuthera
                          2004 – 2005 Acting Airport Superintendent
                                Civil Aviation Department, North Eleuthera International Airport, North Eleuthera
Supervising all segments of North Eleuthera Airport Facilities; and ensure that the airport is properly supplied
To assist with the coordination of tasks of the airport maintenance including airfield lighting, runway, taxiway and apron markings, civil works, airfield, and terminal building.
To assist in the participation and provide opinions and recommendations in meetings involving major issues, objectives, policies, programmes and projects which affect North Eleuthera Airport
To assist in the provision of information and advice on the allocation of all concessionaires and leases at North Eleuthera Airport
To monitor and review airport tenants activities, to ensure compliance with terms of land leases, memorandum of understandings and other agreements
                           2011 – 2012 Vice President (Local Government)
                                 Bahamas Association of Local Government Authority
                           2011 – 2012 Chief Councilor (Local Government)
                                North Eleuthera District, Eleuthera
                           2008 – 2011 Deputy Chief Councilor (Local Government)
                                North Eleuthera District, Eleuthera
                           2005 – 2008 Councilor (Local Government)
                                North Eleuthera District, Eleuthera
                           2003 – 2004 Airside Service Officer
                                The Airport Authority, Nassau, N.P., Bahamas
Responsible for ensuring that all outstanding airside issues are reported and are being resolved by relevant department. To conduct daily ramp, jet bridge, ramp access doors, and perimeter inspections.
To conducting daily/weekly audits of fuelling procedures, airline ramp office, and ground handlers.
                           2003 Duty Manager (training)
                           The Airport Authority, Nassau, N.P., Bahamas
Responsible for providing assistance and direction to airport users.
To assist in the administration of safety procedures and to ensure that tenants comply with established rules and regulation.
Supervision of the janitorial staff in the terminals;
Documentation of any major malfunction in the terminals.
                           2002 Assistant Manager
                            Rock House Resort and Restaurants, Harbour Island
Responsible for day – to – day operations of housekeeping laundry, pool services, bell service & maintenance
 awards:            2016 – recipient of the 2016 Distinguished Alumni Award: Palm Beach Atlantic University
                           2007  – Certificate of Merit Bahamahost Session #15, North Eleuthera
2007 – Outstanding Participant Award Bahamahost Session # 15, North     Eleuthera
                           2006- Certification in Crisis intrevention & Hostage Negotiation (ISDS)
                           2006 – Participation in the National Security Program Development Workshop
                           2005 – Certification in Checkpoint Security Screening Course (ISDS)
                           2005 – Certification in Aviation Security management (TSA)
                           2005 – Distinction in Airport Operations, iata (Montreal, Canada)
                           2003 – employee of the month (november), Airport Authority
                           2000 – 2001 student leader of the year
                           2000 –2001 student government member of the year
                           2000 – 2001 outstanding student of the year (political Science)
                           1998 – 1999 outstanding student of the year (political Science)
                           1994 – 1995 honour roll
                           1994 the duke of edinburgh's silver award
                       1993 the duke of edinburgh's bronze award (1st family island recipient)
activities:       2017 Attended 65th National Prayer Breakfast (Hosted by President Trump)
                           2016 Bahamas delegate for Regional Commonwealth Parliament Association (CPA) Nassau, Bahamas
                           2012 Bahamas delegate for Commonwealth Parliament Association (CPA) Colombo, Sri Lanka
                           2011 Bahamas delegate for Commonwealth Local Government Forum (CLGF) Cardiff, Wales
                           2009 Bahamas delegate for Commonwealth Local Government Forum (CLGF) Freeport, Bahamas
                           2009 – 2012 Attended 57th 58th 59th & 60th National Prayer Breakfast (Hosted by President Obama)
                           2008 – Advisor, African Youth Leadership Forum
                           2007 & 2009 Facilitator African Youth Leadership Forum, Uganda, East Africa
                           2006 – 2008 Facilitator National Student Leadership Forum, Washington D.C
                           2006 Facilitator National Student Leadership Retreat, Tulsa, Oklahoma
                           2006 Co – Host & Facilitator for the Florida Student Leadership Forum on Faith and Values (Hosted by Senator Bill Nelson and the Florida Legislator)
                           2005 – Trustee, North Eleuthera Historical Society
                           2005 Volunteer, 'Adopt a class' character development for grade ten (10), North Eleuthera High School
                           2004 National Geographic Society, Supporting Member
                           2002 – Bahamas National Trust, Member
                           2002 – Amnesty International, Member
                           2002 Facilitator for the Florida Student Leadership Forum on Faith and Values (Hosted by Governor Jeb Bush)
                           2002 – 2003 Volunteer, 'Adopt a class' Environmental Science for grades four (4) and five (5), Current Community School
2001  – 2008 Attended 49th, 52nd  & 56th National Prayer Breakfast (Hosted by President Bush)
2000 – 2001 Student Government President (1st International)
2000 –2001 Team Captain Arthur R. Marshall Cypress Tree Planting
2000 – 2001 Presidential Ambassador
2000 Attended 48th National Prayer Breakfast (Hosted by President Clinton)
1997 – 2001 Member of Science Club
1997 – 2001 Member of S.I.F.E (Students In Free Enterprise)
1998 – 2000 Student Government Treasurer
1999 – 2000 Residential Assistant
1998 – 1999 Bahamian Club Vice President
1997 – 1998 Student Government Representative
1993 – 1995 Key Club President
1993 – 1995 Junior Achievement Vice President of Production
1992 – 1995 Class Prefect
Biography: – Linda D. Treco-Mackey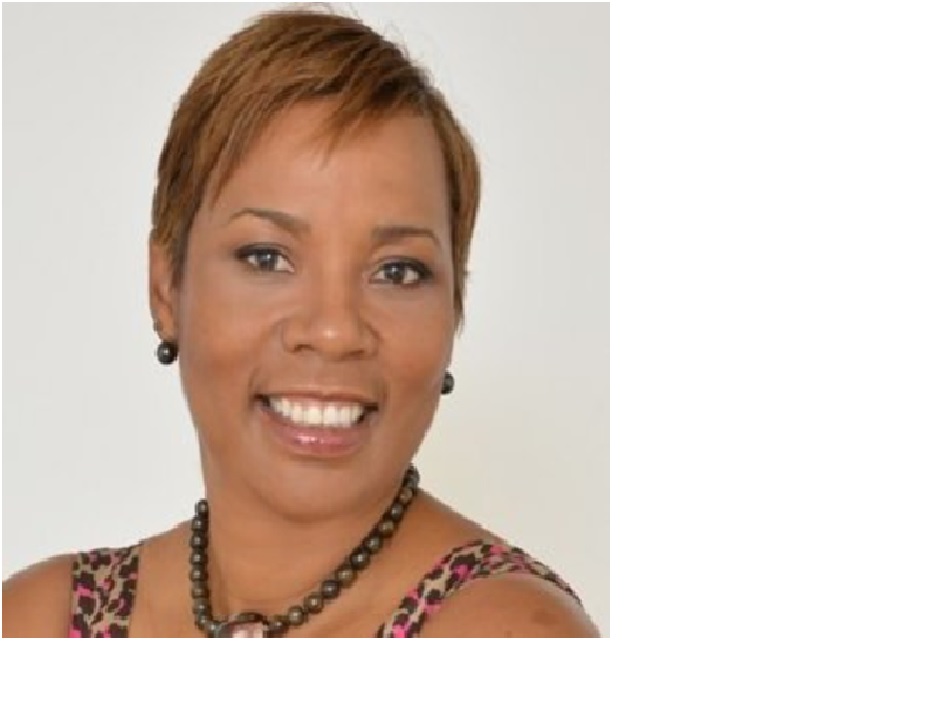 Linda D. Treco-Mackey was educated at Ridgeland Primary School and graduated from St. Anne's High School. She excelled in athletics and academics and was female athlete of the year.
She studied accounting at The College of The Bahamas and continued on-line studies in Business Management at Meritus University (University of Phoenix).
As a former member of Grace Community Church, she gained a rich spiritual foundation and civic duty, serving as an Awana and Word of Life leader and as a leader with world missions. Her involvement included visitation and assistance with orphanages, and the deaf ministry. Being fully committed to youth and their development, she embraced troubled teens and mentored young adults.
Her political involvement began in 1985 as a campaign worker, and she has worked in every election since. She was the Campaign Manager for the constituency of Killarney in 2007 and served as an Executive on the FNM council and as Deputy Treasurer.
In her first marriage she had four children, and four grandchildren. She is currently married to Mr. Stephen Mackey and they together have six children.
Biography:- Astra Armbrister-Rolle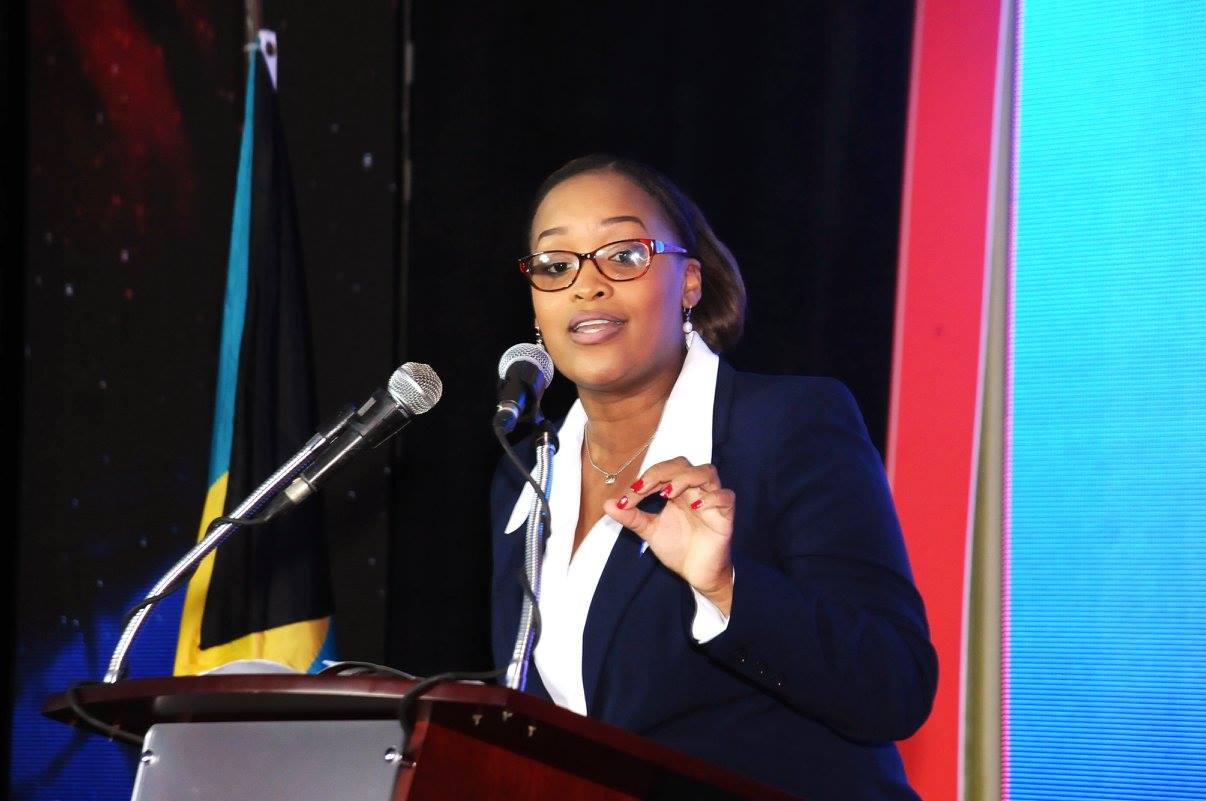 Mrs. Armbrister- Rolle is a fundraising professional in the non-profit sector specializing in annual giving management, prospect development and donor stewardship. She is a graduate of McMaster University in Hamilton Ontario Canada and a member of the American Association of Fundraising Professionals.
In her prior role as Director of Development, Mrs. Armbrister- Rolle managed the portfolios of implementing the Bahamas National Trust's (BNT) fundraising strategy, overseeing membership and grants programmes, coordinating volunteer leadership for the BNT's fundraising efforts and major campaigns. Since returning to The Bahamas Mrs. Armbrister-Rolle has served as a council member for the FNM Torchbearers Youth Association and is an active member of The Bahamas Toastmaster programme. Embracing her family heritage and as a descendant of Acklins Island Mrs. Armbrister-Rolle is an executive member of the Acklins Trade and Development Association and a member of the Lovely Bay Development Association where the work of both organizations assists the residents of Acklins Island with economic opportunities and seeks to develop the island. Her hobbies include public speaking, cooking and reading.
After leaving The Bahamas at the tender age of 15yrs Mrs. Armbrister-Rolle made a promise to her parents and family to return home and help to make The Bahamas a better place. She firmly believes that in order to see the change we desire, you must first make the commitment to be the change you wish to see.