On 30th June, 2017, General Lori J Robinson of the US Northern Command paid a courtesy call on Minister of Foreign Affairs, Darren Henfield. During their brief meeting both sides expressed appreciation for the collaboration between the US and The Bahamas and looked forward to continued strong relations. General Robinson is also the Commander of the North American Aerospace Defense Command (NORAD).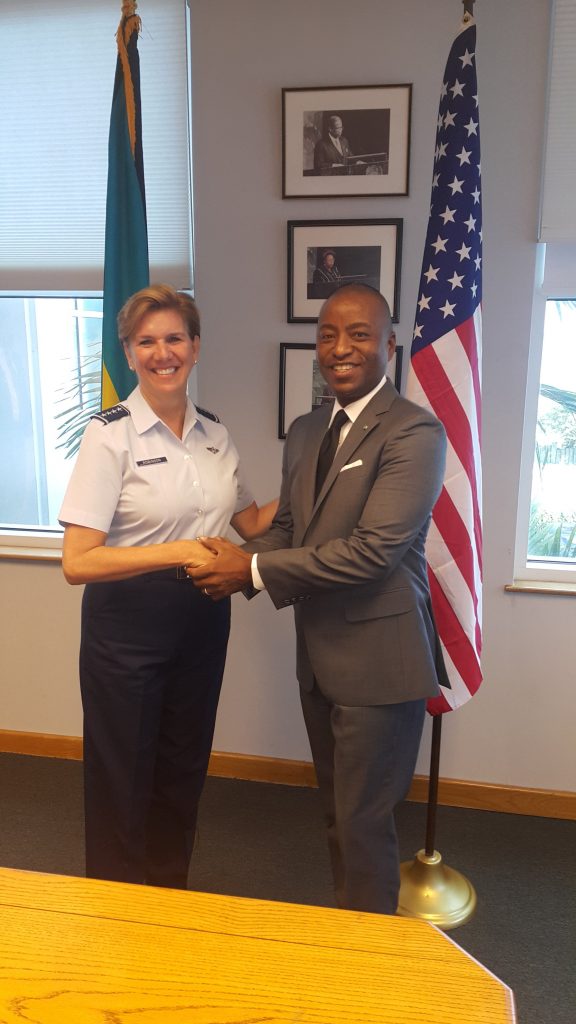 Pictured above: Commander, US Northern Command & North American Aerospace Defense Lori Robinson and Minister Darren Henfield.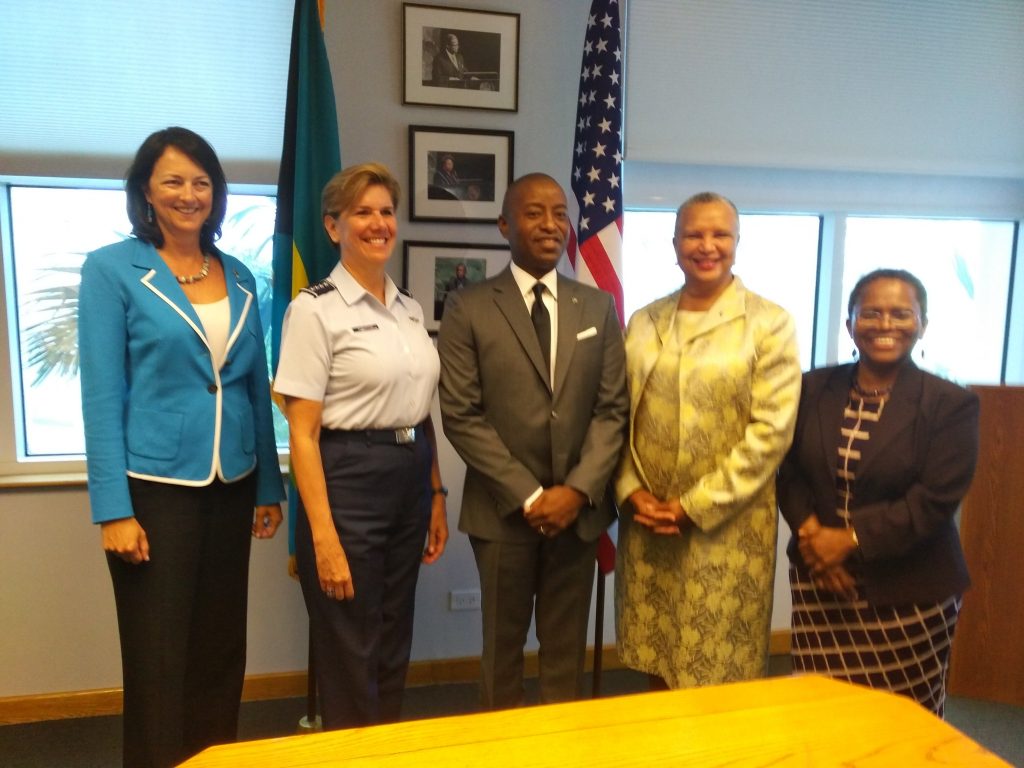 Pictured above from left to right : US Charge D'Affaires Lisa Johnson, Commander Lori Robinson, Minister Henfield, Permanent Secretary Sheila Carey, and Director General of Foreign Affairs Sharon Brennen Haylock.