28 August, 2017
Food and Agriculture Organization of The UN Courtesy Call on Minister
Representatives of the Food and Agriculture Organization of The United Nations paid a courtesy call on the Minister of Foreign Affairs.
This courtesy call is in connection with the Biennial Regional Conference of FAO to be hosted by The Bahamas in March 2018.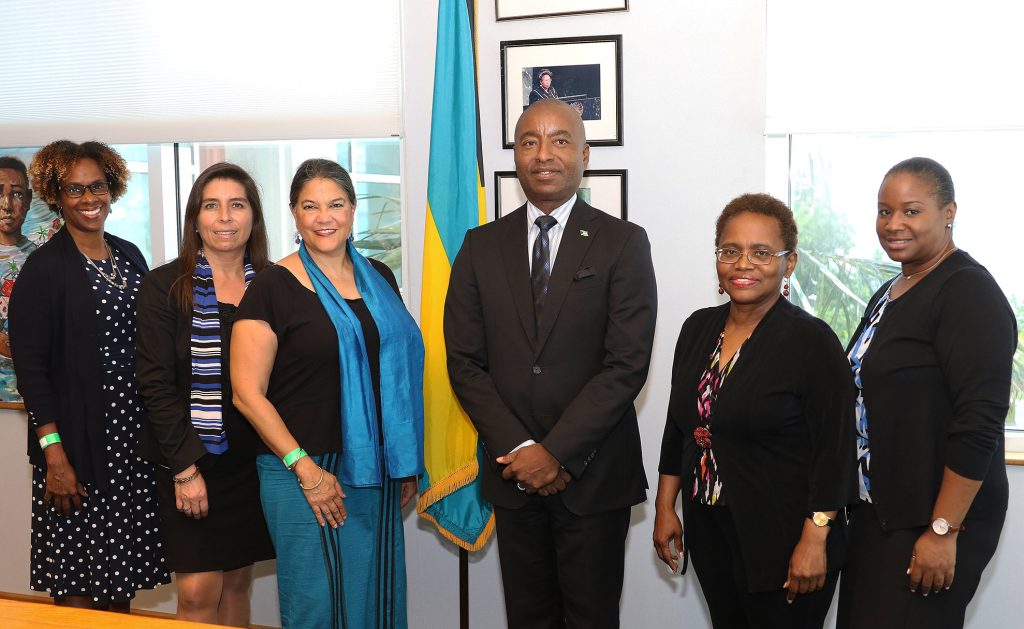 L TO R: Ms. Gillian Smith, FAO Officer in Charge for Representation in Jamaica, The Bahamas and Belize, Paula Valdivieso, FAO Conference Protocol Officer, Minister of Foreign Affairs, Director General Brennen-Haylock, Ms. Delreese Moss Grant, Marketing Officer and FAO National Correspondent for The Bahamas at the Ministry of Agriculture and Marine Resources.