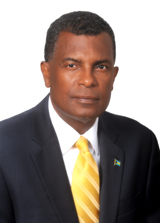 May 25 2016
Bahamas
The Minister of Foreign Affairs and Immigration, On behalf of the Government and People of The Bahamas, is pleased to join the families, communities, and leaders of the Co-operative Republic of Guyana in celebrating their country's Golden Jubilee anniversary of independence.
The Bahamas and Guyana share historic ties, democratic values and common interests aimed at ensuring prosperity, stability, and security throughout the Caribbean, as well as globally.
In the years to come we hope to build on and strengthen our relationship in all spheres, particularly in areas related to small island developing States, climate change and
The people and government of Guyana can count on the friendship and support of The Bahamas as we strive to achieve our shared goals and aspirations.