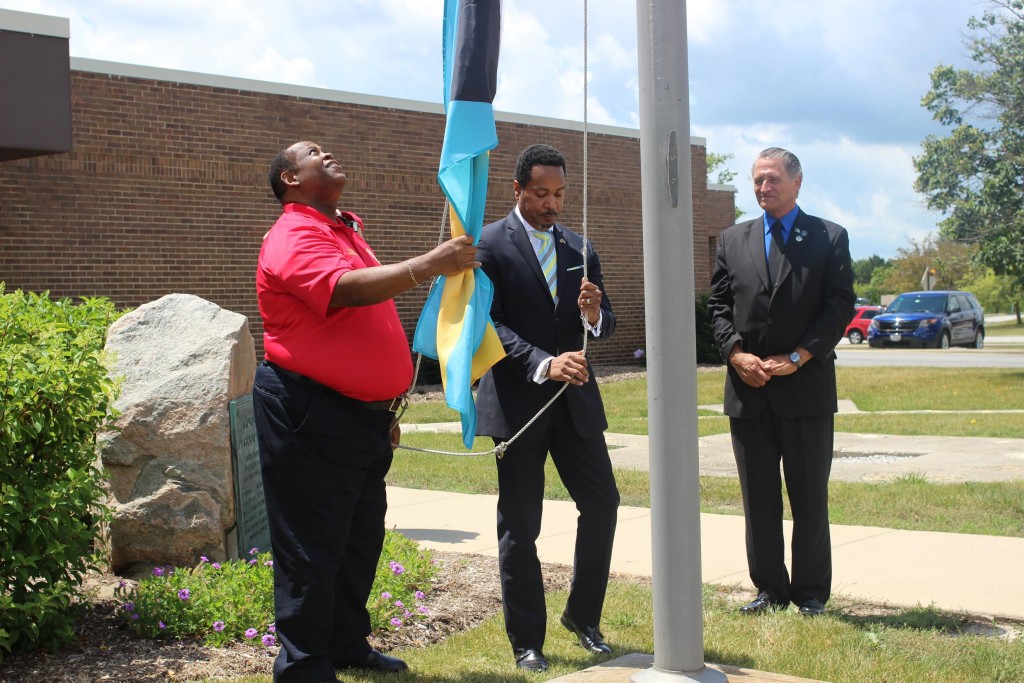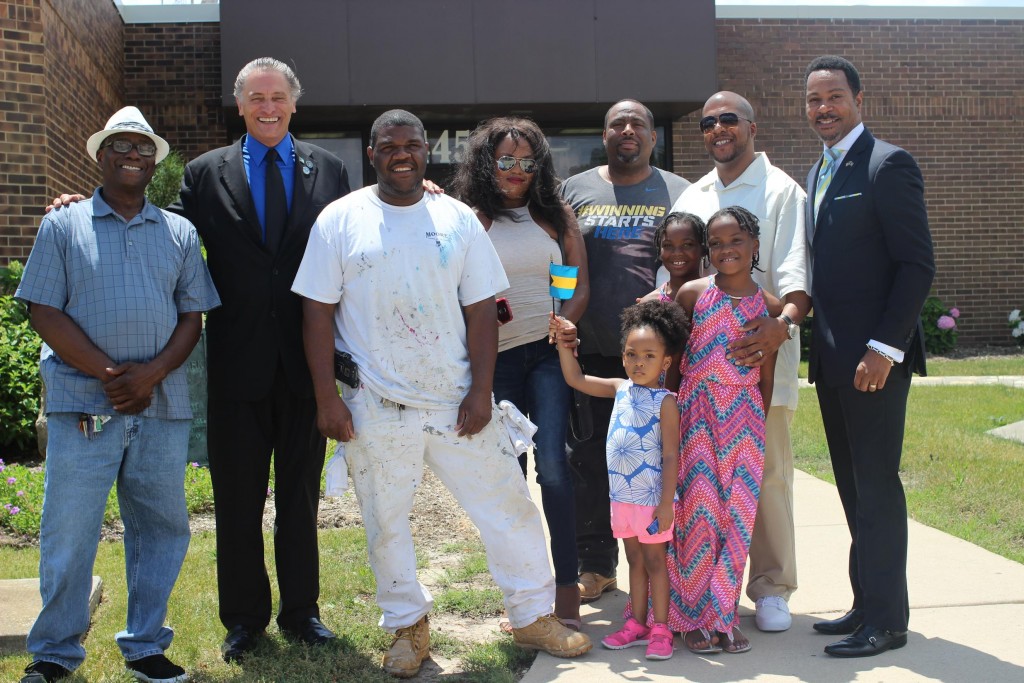 CHICAGO, Illinois – The Hon. Michael C. Fountain, Bahamas Honorary Consul in Chicago, celebrated Bahamian Independence with local Bahamians and elected officials at the first official flag-raising ceremony in his jurisdiction on Friday, July 8, 2016, acknowledging the 43rd anniversary of the country's independence and the sister city relationship between the Village of Richton Park, Illinois, and Cat Island, Bahamas.
Joined by the Hon. Richard Reinbold, the Village President, Consul Fountain brought remarks stressing the importance of relationships beyond borders in these challenging times and expressed gratitude to the President for his leadership in addition to describing Richton Park as "a second home for Bahamians in the Midwest."
Consul Fountain also enjoyed the pleasure of sharing a communication from the City of Chicago regarding the culmination of seven months of work to have a Bahamas flag raised and on permanent display at O'Hare Airport's International Terminal Number 5.
Frequently ranked the busiest airport in the world by the number of takeoffs and landings, O'Hare is the fourth busiest airport in the world by passenger traffic and has the most runways of any major international airport. The Bahamas flag is now displayed amongst a half-mile stretch of fifty flagpoles representing the countries for nearly fifty airlines with which O'Hare airport is associated. Consul Fountain is still working with the City of Chicago for a ceremony there later this year.
After the program, attendees gathered outside the Village Hall to witness Consul Fountain officially raise the first Bahamas flag in the Chicagoland area.
CAPTION ONE
Pictured from left to right are Richton Park Fire Chief Rodney Wilson, Honorary Consul Michael Fountain and Richton Park President Richard Reinbold.
CAPTION TWO
Local Bahamians with President Reinbold and Consul Fountain.