Presentation of Credentials(Copie d'Usage) to the Minister is Foreign Affairs of the Dominican Republic.
Posted on: July 27, 2018
All News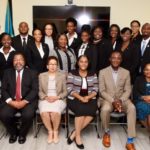 The Ministry of Foreign Affairs' 2019 Induction Training Programme graduation ceremony for twelve (12) new recruits was held on Friday, 23rd August, 2019, under the theme, "To Learn and Serve in Unity". The graduation followed the Ministry's Induction Training Programme for new recruits, which was held from 29th July to 23rd August, 2019….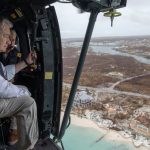 14 Sep 2019 –  The financial cost of the damage caused by Hurricane Dorian in The Bahamas "will be in the billions of dollars and The Bahamas cannot be expected to foot this bill alone" UN Secretary-General Antonio Guterres said on Friday on arrival in the Bahamian capital Nassau, less than two weeks after a category five…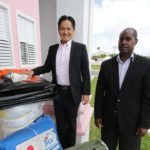 FOR IMMEDIATE RELEASE From: Bahamas Information Services September 11, 2019 NASSAU, The Bahamas — The Government and People of the Commonwealth of The Bahamas received Emergency Relief Goods from the Government and People of Japan for the victims of Hurricane Dorian, which devastated the northern islands of Grand Bahama and Abaco.  The handover ceremony took place…

Working as a UN Peacekeeper is a unique experience. The Secretary-General of the United Nations António Guterres, has launched the second edition of the global call for nominations for Heads and Deputy Heads of UN Peace Operations. Further information on the mandate of United Nations Peace Operations can be found at https://peacekeeping.un.org/en and https://dppa.un.org/en/dppa-around-world.  …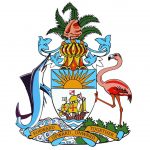 Ministry of Foreign Affairs 5 August 2019 Nassau, Bahamas Mass Shootings in the USA – Ohio and Texas The Government and people of the Commonwealth of The Bahamas are deeply saddened to learn of two mass shootings that occurred in the States of Texas and Ohio, over the weekend. We convey to the Government…