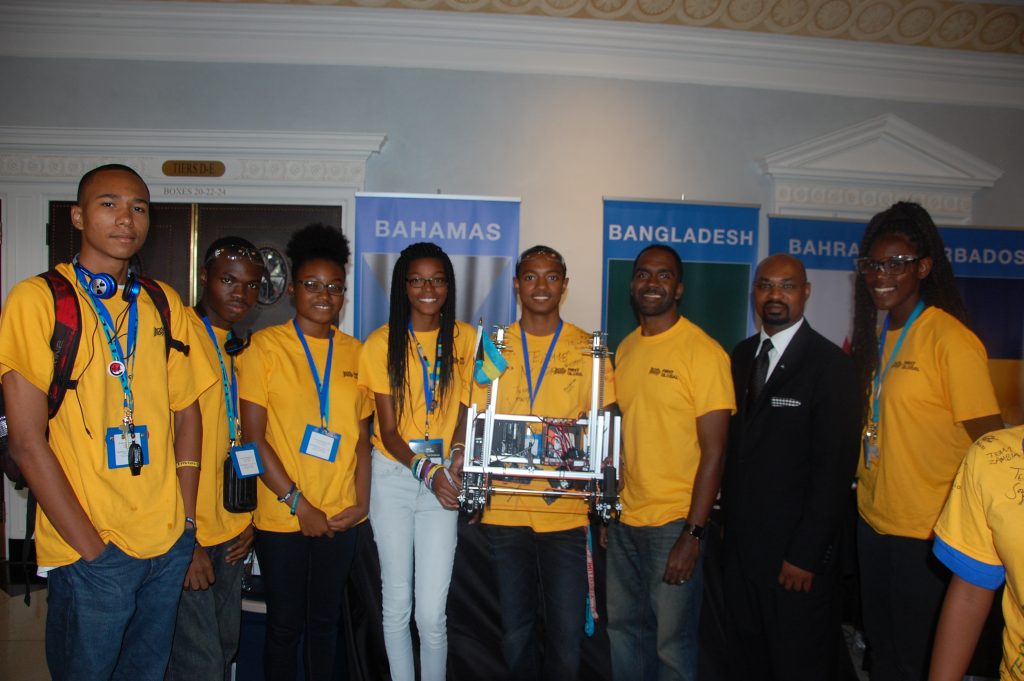 18 July, 2017
SAC's Robotics Engineering Team Greeted by Bahamas Washington Embassy
WASHINGTON, D.C.– The Bahamas Embassy visited a robotics engineering team of six students from St. Augustine College (SAC) on Tuesday, July 18, 2017, competing in the FIRST Global Challenge at Dar Constitution Hall, under the Grand Challenge Theme: Providing Access to Clean Water.
The challenge theme of this year demonstrates the efforts needed for global cooperation in solving water-related crisis' around the world.
The team from SAC, representing the Bahamas, is one of over one hundred different countries that rotated partnership with two other represented countries for each match.
Partnership challenges include reserving drinkable water, filtering contaminated water, and obtaining new sources water.
The overall objective of the Robot Olympics is to encourage high school students toward an academic path in STEM fields.
Pictured from left to right: Mateus Goncalves, Perdawn Taylor, Nia Strachan, Frankiesha Wright, Jared Nurse, computer studies teacher and team leader Dauran McNeil, Deputy Chief of Mission Neymour, Leyhanessa Rolle.