Havana, Cuba- On 21-22 May, 2018, Director General Sharon Brennen -Haylock led a Bahamian  Delegation to The Republic of Cuba for the 5th Round of Migration Talks between both countries. The Delegation  included other representatives from The Ministry of Foreign Affairs Legal Division, Ministry of National Security, Office of The Attorney, Department of Immigration and The Royal Bahamas Defense Force.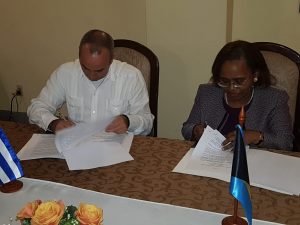 Photo: Ambassador Ernesto Soberon Guzman and Director General Ambassador Sharon Brennen-Haylock signing the Minutes of the 5th Round of Cuba and Bahamas Migration Talks.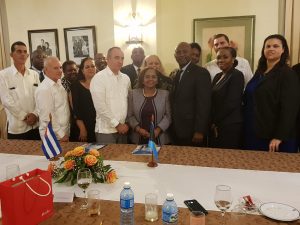 Photo: Bahamian and Cuban Delegation at the closure of Migration Talks between both countries.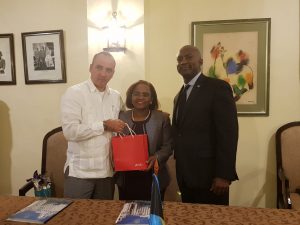 Photo: Director General Ambassador Brennen-Haylock along with Bahamas Ambassador to Cuba Brent Dean exchanging a gift with Ambassador Ernesto Soberon Guzman at the closure of the meeting.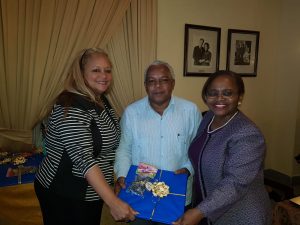 Photo: Ambassador Hugo Ruiz of Cuba exchanges a gift with Ambassador Brennen-Haylock and Senior Counsel Major of the Bahamas Attorney General's Office.