Presentation of Credentials(Copie d'Usage) to the Minister is Foreign Affairs of the Dominican Republic.
Posted on: July 27, 2018
All News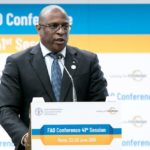 BAHAMAS TO REPRESENT CARIBBEAN ON FAO COUNCIL The Bahamas has been elected to serve on the Council of the 194-member Food and Agricultural Organization of the United Nations (FAO). Representing The Bahamas at the 41st Conference of the FAO were Minister of Agriculture & Marine Resources, Hon. Michael Pintard, Ambassador to the FAO, Her Excellency…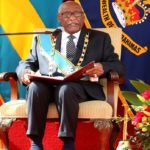 The Hon. Cornelius A. Smith Sworn In as New Governor General NASSAU, The Bahamas – The Hon. Cornelius A. Smith was sworn in as the nation's 11th Governor General on Friday, June 28, 2019 before a large audience of Bahamians from all walks of life. His swearing in ceremony was held in Rawson Square amidst…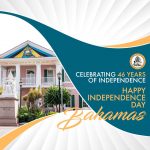 My Fellow Bahamians, It is a great honour and pleasure to join you in celebrating our country's independence. On 10 July, 1973, The Bahamas became an independent nation. In the early hours of this day, many Bahamians assembled on Clifford Park to partake in the flag raising ceremony and stood proud as the colours of…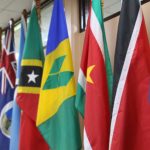 Leaders of CARICOM are pictured at the 40th Regular Meeting in St. Lucia during the official opening ceremony, July 3, 2019. Bahamas Prime Minister, the Most Hon. Dr. Hubert Minnis is seated at left. UN Secretary-General, His Excellency Antonio Guterres, pledged continued support. Secretary-General of CARICOM, His Excellency Ambassador Irwin LaRocque; outgoing CARICOM Chairman, Dr….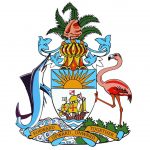 NEW POLICY ON RENEWAL OF E-PASSPORTS The Ministry of Foreign Affairs wishes to announce its new policy on the Renewal of E-Passports. Effective immediately, persons renewing their electronic passports are required to submit the following upon application: 1. A completed Application Form; 2. The existing Electronic Passport; 3. A Photograph in accordance with ICAO Regulations…